From the day I first read about you, I thought you were too good to be true. But you have shown me that you are indeed very good to be true! You even arrived complete with a truck and shovel!
You have shown me how to stay positive in times of challenge, how to laugh at myself again, and how to do the "Happy" Dance!
You give me something to look forward to everyday, Someone to trust wholeheartedly, and to love unconditionally.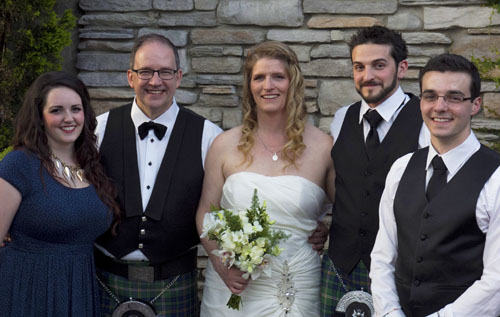 Mandolin, Neill, Cheryl, Jameson and Mackenze Orr
Thank you for loving me, and being part of me, even when the squirrels take you away!
I promise to always honour you, to hug you, to listen to your day, in sickness and in health, in youth and in age, in good times and sad.
I will always love you and be there for you…
True to the End.
Neill and Cheryl Wedding - May 17th. - 2014