Orr Clan Family Crest
Scottish - Scimitar Version - True To The End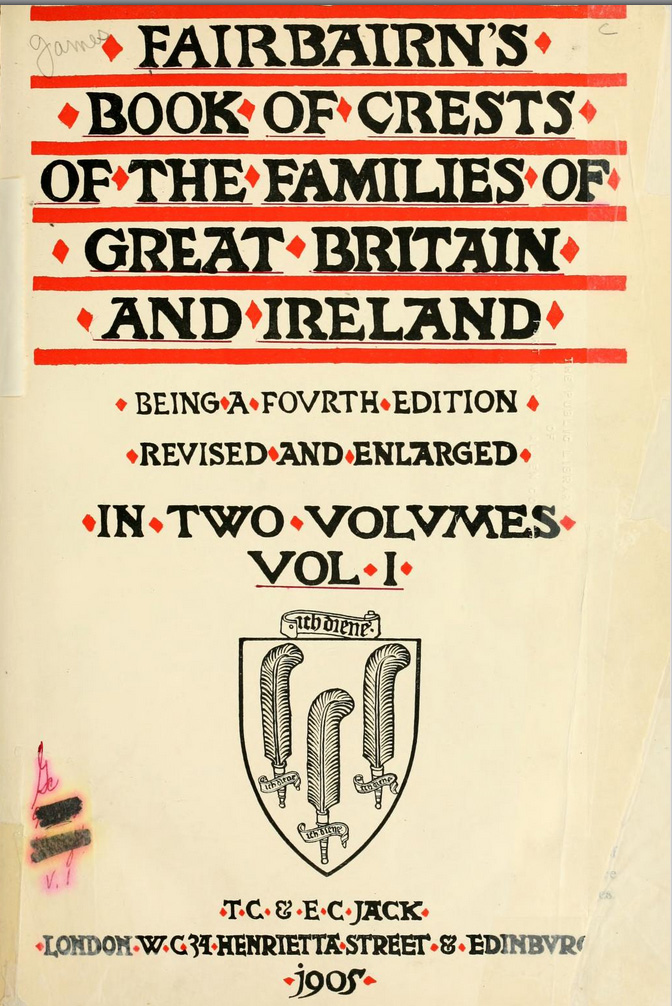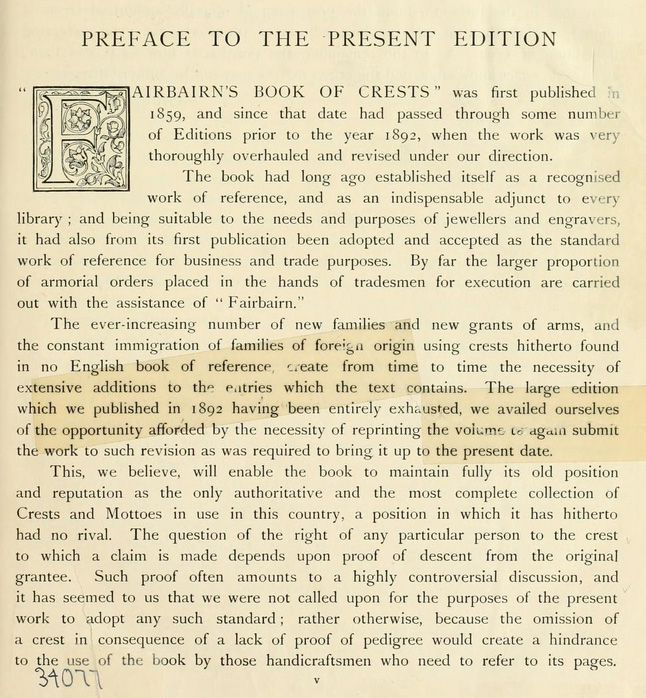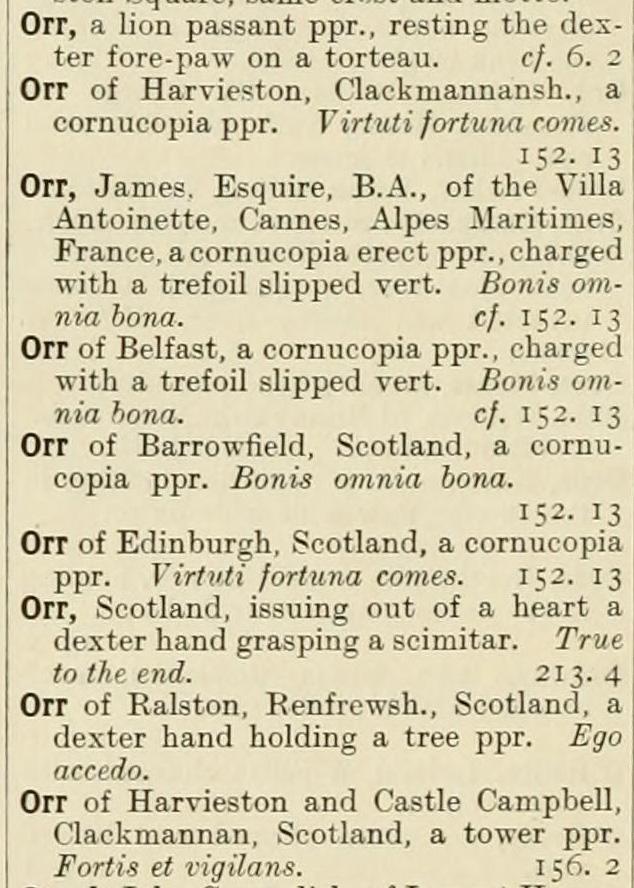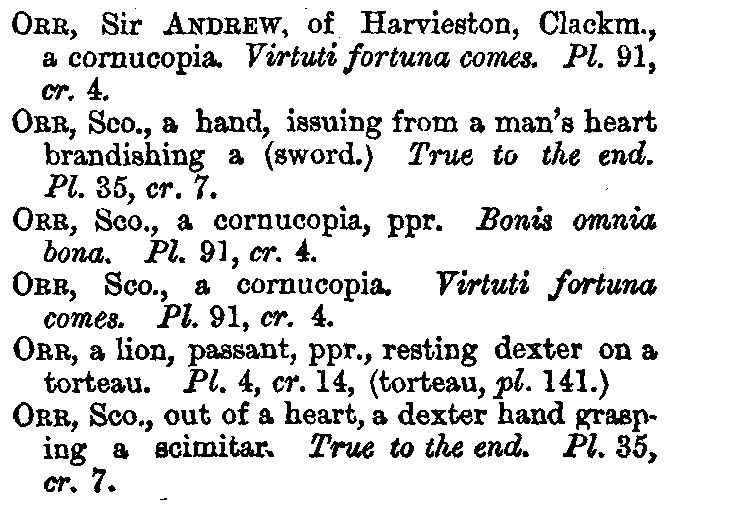 James Fairbairn's Catalog of Crests of the Families of Great Britain and Ireland. Originally Published 1859. He describes the Scottish Orr Family Crest as "Out of a heart, a dexter hand bearing a scimitar."
This crest is the version that was passed down to me, through my father on my 21st birthday, as was he by his father, and so on back through the generations.
"True to the End" is also credited to: Campbell, Douglas-Home, Elphinstone-Stone, Ferguson, Foreman, Forman, Hanway, Hepburne-Scott, Home, Hume, Orr, Quinlan; in the index of Mottos, according to Fairbairn. I find that interesting, as the Orr's are a sept of the Campbell's by most popular records. The Douglas lands were adjacent to the Orr lands, and historically they would have fought together against the common enemy – English invaders.
My Grandfather was convinced we were part of the Ogilvie Clan, but I can find nothing to collaborate that. He believed it enough to name the house he built on the beach front of St. Annes, Lancashire – "Ogilvie House" (The Name is still found engraved on the gate posts) – and he sported an Ogilvie tartan.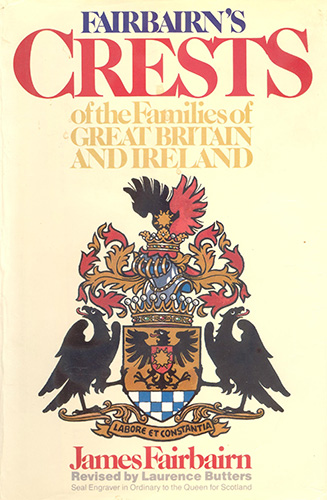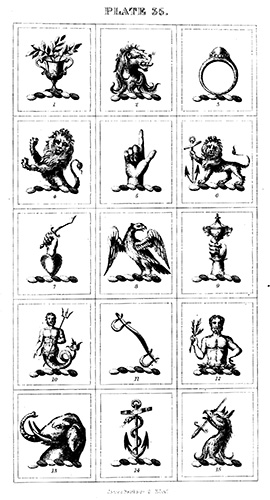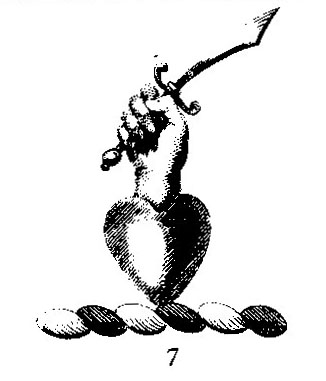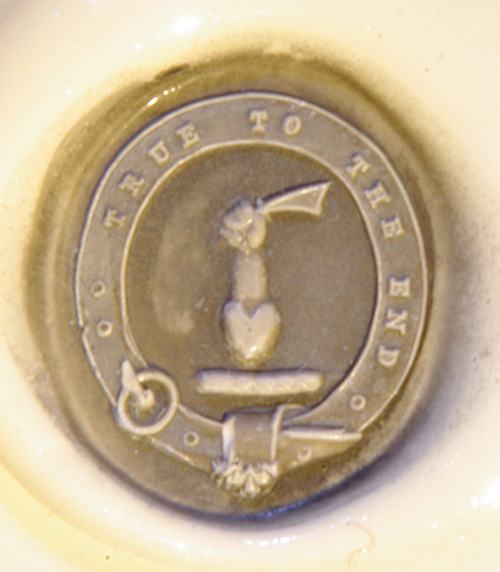 The seal that was passed down to me, was a wax impression from my Father's ring. Over generations of copying, it did change, as each one is hand carved out of gold, relying on the skill of the craftsman.
So I took it upon myself find as old an original as I could to work from, in conjunction with my father's seal.  Using an illustration program, I re-rendered the crest in black and white, and then looked for a Signet Ring Company to make it for me.
I discovered Dexter Rings out of Exeter in England, and submitted my research and drawing.
I'll let the results speak for themselves.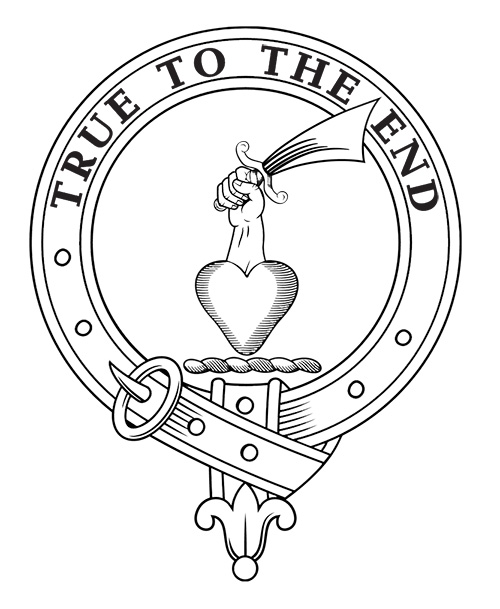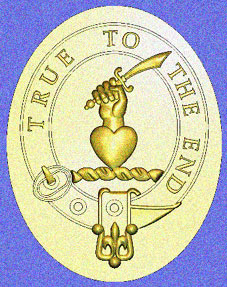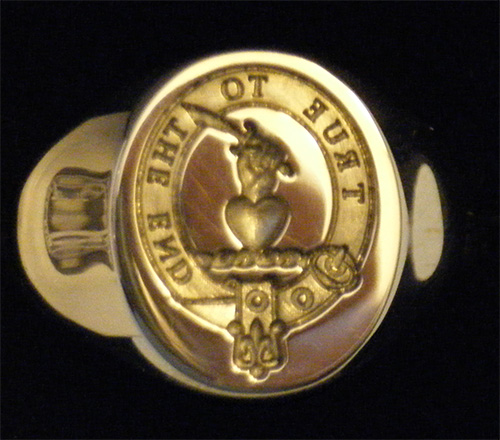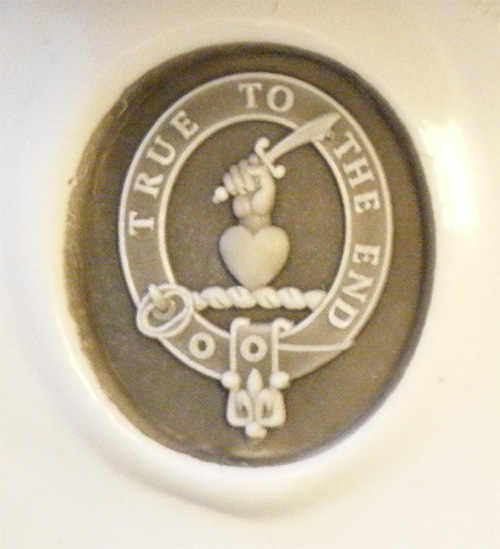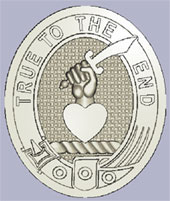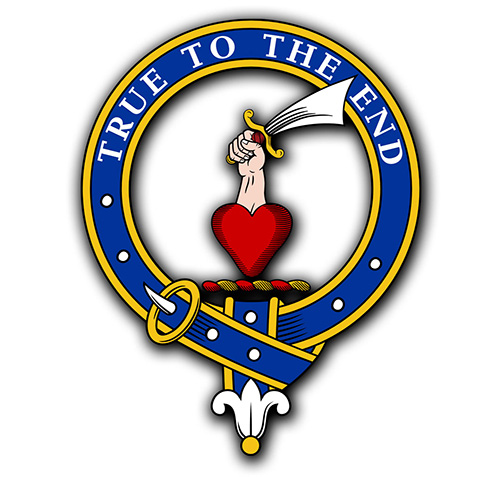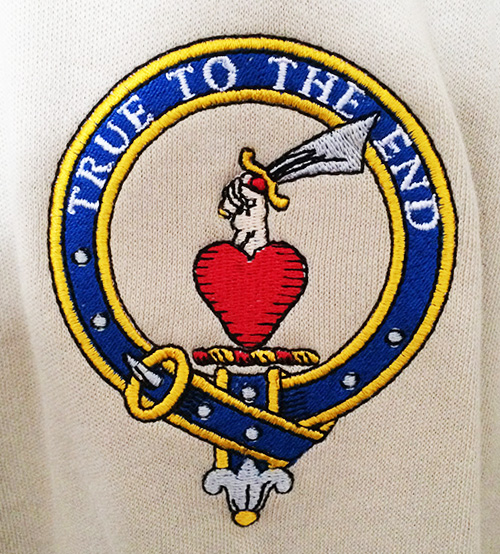 Naturally, having two girls as well, I did go the extra step to make pendant versions.
Dexter re rendered the drawings for a relief version of the crest. The final was carved from white gold.
If you are an Orr, and looked at all the Scottish memorabilia available, you probably have had the same frustration as I discovering they don't have Orr on their list of clans. So I had to supply my own artwork to get items custom made. Fortunately there are many new suppliers now, and custom isn't as expensive as it used to be.
Here are a few samples of items I have been able to have made, and I am certainly happy to share the files you will need to have items made for yourself.